Upcoming Classes
---
Susan is also available to teach the following classes:
---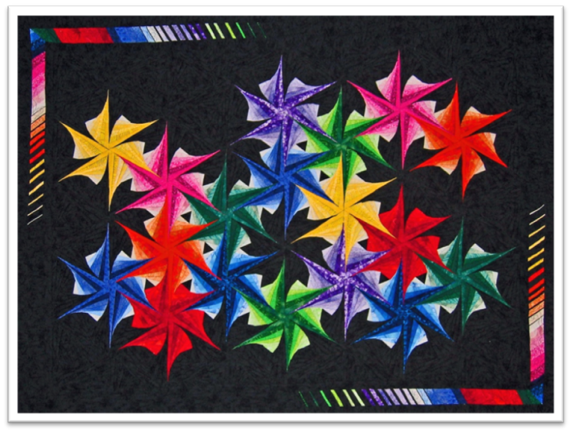 Whirligigs
This one or two day class is an intermediate paper piecing lesson. The spinning whirligigs can be made from six values of a color, or from the same fabric. Each student receives a packet with detailed instructions, blank road maps, colored road maps to duplicate both of Susan's completed whirligig quilts, a reproducible pattern and a collection of various foundation papers (pre-printed, so sewing can begin quickly).
---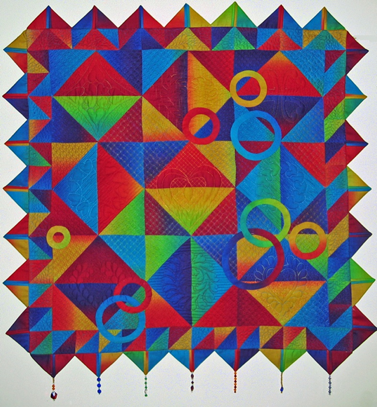 Who cut up the Rainbow?
This one day class enjoys an easy, quickly pieced quilt. The entire quilt is made from one gradated fabric. There is no wasted fabric – the extra pieces are used in the borders. Hanging crystals were added after the piece was quilted. Each student received a detailed handout with cutting and seaming directions, including the lined prairie points. The circles are hand appliqued on the quilt at the end.
---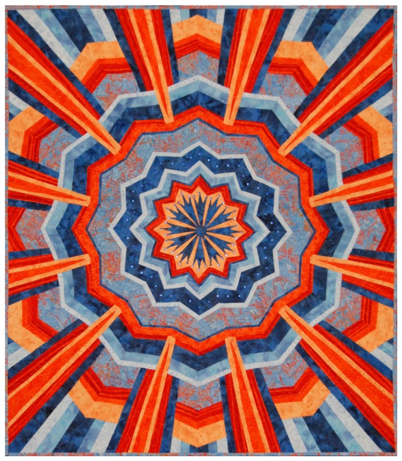 Radiance
This two day class is an original pattern. Each student will receive a full size pattern and detailed instructions. For students comfortable with paper piecing. Color selection and placement can make a tremendous difference in the finished quilt.
---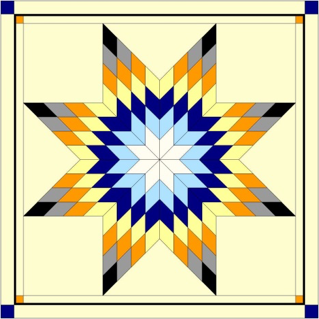 Lone Star Wall Hanging
This one or two day class can be enjoyed by beginner and advanced quilters. The piecing and pressing directions guarantee a flat and square pieced center. Border ideas are included as well as quilting ideas.
---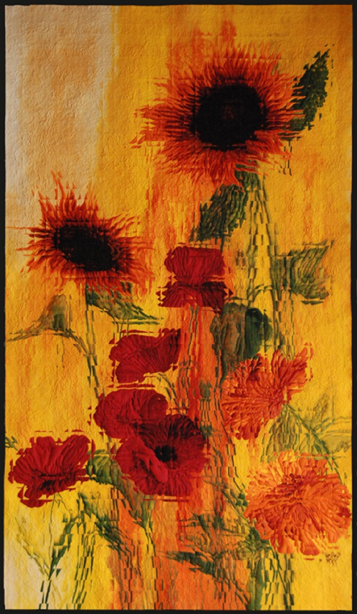 Fractured Panel
This two day class uses four matching panels to achieve a fractured look. Good for the beginner to advanced, straight cutting, seaming and strip piecing are used. The result is an artistic quilt that much easier than it looks.
---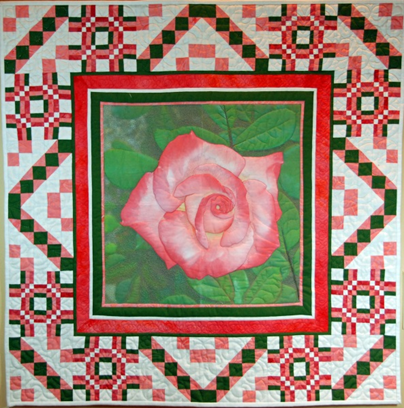 Photo to Fabric
The student supplies the photo (in advance of the class) and then in the one day class, the photo, now in four parts on fabric, is assembled. Borders are added, pieced or plain, and the student uses the image to manage the quilting. Confident beginner and up, the student needs to be comfortable free motion quilting.
---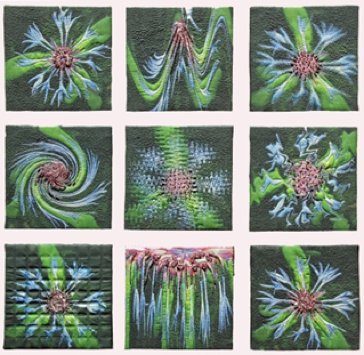 Fun Flowers
This one day class uses one picture, and using various filters in Photoshop, manipulates the image. Printed on 100% cotton with pigment inks, the images are machine quilted, embellished and mounted on stretcher bars. Each student may provide a personal image or choose from a variety of mine.
---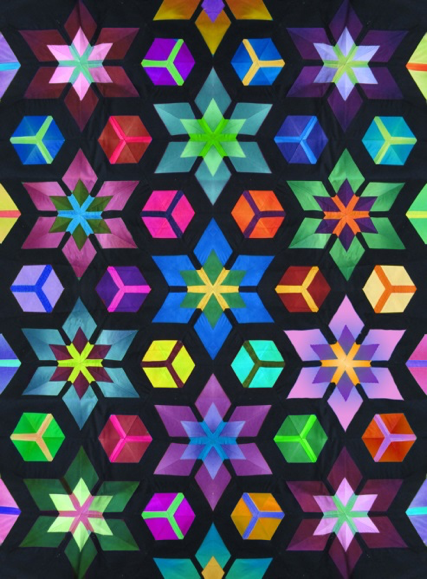 Stars and Cubes
A three day class, Stars and Cubes is for students confident with paper piecing. The depth in the piecing is from gradated fabrics. Original pattern, each student receives a full size pattern and details instructions.
---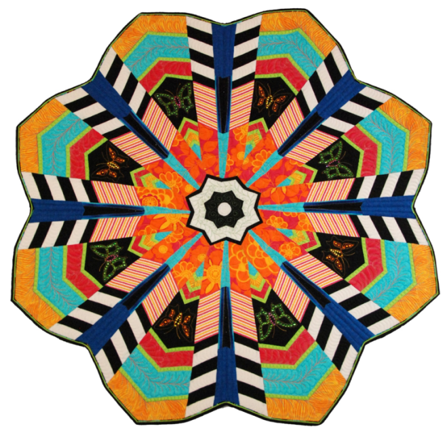 Design, Draft and Construct
Ever wanted to design your own patterns? This three day class will show you one way to do just that. The class starts with a single picture that is used to generate a multitude of pattern ideas. Each student will pick an original design from a selection of designs and learn how to draft that design into a full size pattern. Construction issues are addressed as they arise. Radiance and Stars and Cubes are additional examples of drafting with this method.
---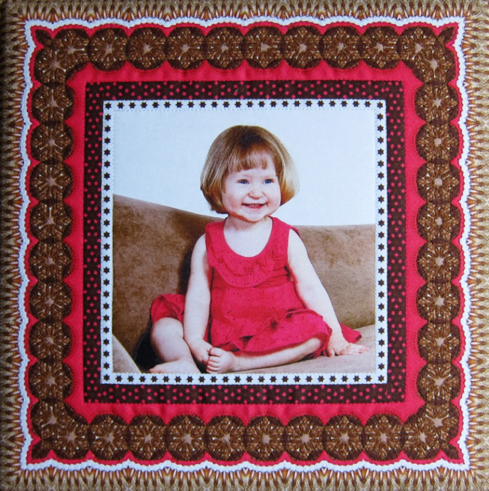 Photo Design Class
This one day class is for anyone comfortable with free motion quilting. Each student supplies me with a favorite image (digital images with a minimum size and resolution). Fabrics are generated from the image and "rebuilt" to fit perfectly around the center image. The image and fabrics are printed on 100% cotton fabric with pigment inks and brought to class. In class, each student quilts the image and embellishes if desired. It is then mounted over stretcher bars and is ready to hang.
---
Playtime!
This class uses artist's pencils, paints, watercolors and more to both enhance your quilt and help hide mistakes. We will also cover methods to add "oomph" and impact to your quilts. Add sparkle, deepen shadows, brighten a color, shade for more depth – there are so many things you can add to your quilt after it is quilted. All products will be provided for the class along with a source sheet. Simply come and play!
---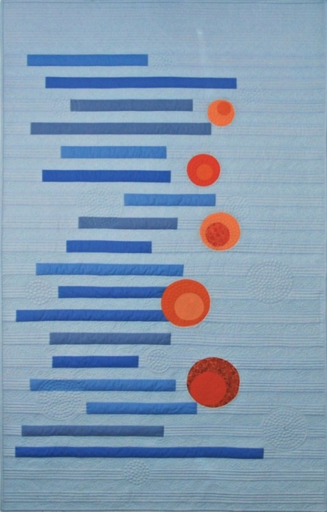 Moons Over Bars
This one day class provides the student with details on construction but focuses on the quilting that makes this awarding winning quilt unique. Modern quilting class for confident beginner and above.
---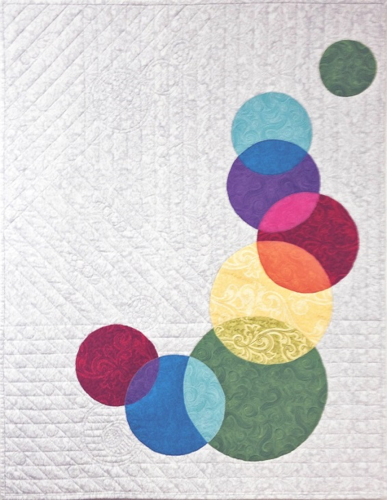 Bubbles Away
Appliqued circles make the bubbles look like they are transparent. Modern quilting. Class for beginners and above.
---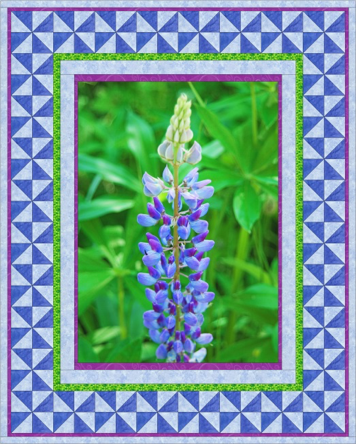 Lupine Class
Each student receives the center image, printed on 100% cotton with pigment inks. In class, the quilt top is assembled and quilting ideas and options are discussed. This is also a great class for those interested in printing their own images as we can cover that as well. Class for all levels.
---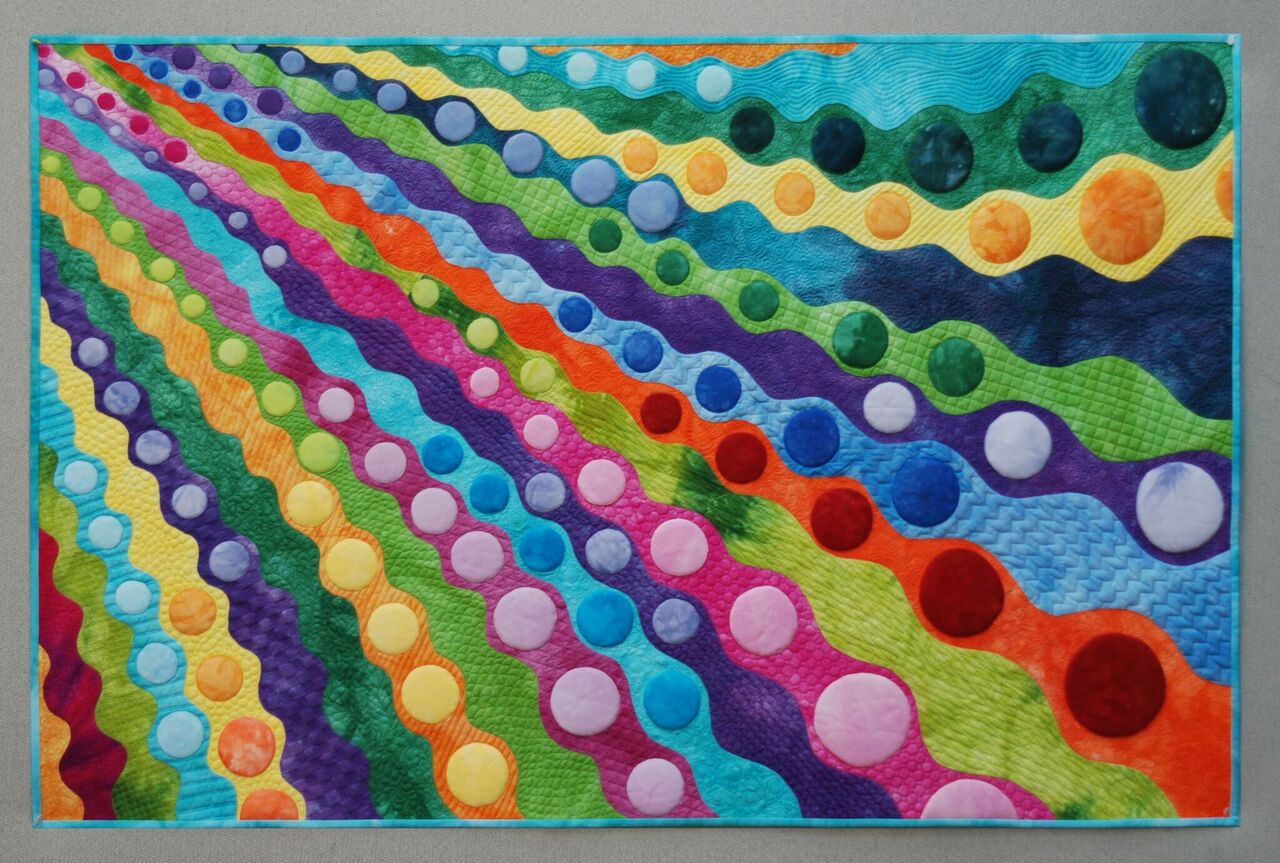 Lircles
This original pattern was inspired by the ski tracks on a near-by mountain. The name is a combination of lines and circles. This one or two day class will provide each student with a full size pattern, fabric requirements and a quick way to sew the curved lines together. The circles are machine appliqued on the background. Each section of the quilt has been quilted with a different fill pattern.
---
Additional classes…
Learn EQ and realized how powerful this program is to a quilter!
Free motion quilting
Paper Piecing – learn how to draw a paper piecing pattern, how to adapt an existing pattern to paper pieced, and tips and tricks of paper piecing.
Susan Garrity Art Quilts ... a G7G production
Copyright 2016 Susan Garrity Art Quilts